Mechanical Engineering Services
ANS has a wealth of experience gathered in a great number of customer projects and making an extensive range of machinery and plant components fabrication, welding, erection, installation and maintenance that are part of the company's extensive project delivery section.
For contracting & Industrial services has the capability to perform all types of contracting services with high quality workmanship in the different fields of construction, and structural works, fabrication & Erection of process Piping, Mechanical and insulation works and also Sand Blasting and Painting. We are very pleased to submit our Pre-qualification information which will give you more details and information regarding our group's background, experience and other particulars, we assure you of our best services and co-operation at all times.
-Total Plant Maintenance .
-Plant Revamping /Modifications.
-Catalyst Handling Services.
-Heat Treatment Services.
- Fabrication & Welding Services.
ANS Manufacturing & Supply Range
Listed below are the tasks that we undertake vis-à-vis Catalyst Handling & Reactor Maintenance Services:
-Rapid Cooling of Reactors.
-Unloading/ loading/ skimming of fresh/ regenerated/ synthesis catalyst under inert/normal atmosphere for all types of reactors.
-All types of repairs of the reactor internals including specialized welding and cutting under inert and toxic atmosphere with a detailed flame-proof video inspection and/or digital photography accompanied by an inspection report.
-Passivation of reactor internals with a gamma jet or a High Pressure Water Jetting System.
-Sieving of catalyst and support materials using multi-deck sieving machines.
-Tubular Reactor Catalyst change out using a Multi-channel Computerized delta P System
Packing over 20 years of experience in Heat Treatment services, ANS is widely known as one of the top players in the field. The elite force of specialized engineers and qualified technicians in Post Weld Heat Treatment Engineering, tagged with a strong knowledge in metallurgy and material, contribute to our goal of becoming the first choice for all heat treatment solution.
 ANS has provided heat treatment services for facilities having container diameters of 12.5 mm to 16,500 mm, with average thickness ranging from 4mm to 240 mm.
Some of the Heat Treatment Services and Procedures we have catered for include:
-Pre-heating & post-heating
-Stress Relieving (SR) & Intermediate Stress Relieving
-Normalizing, Solution Annealing, and Water Quenching
-Tempering, Step Cooling, and Drying of Refractory Material
Electrical and Gas/Oil Fired Heat Treatment Services:
-Local PWHT for Pressure Vessels, Storage Tanks, and Pipes
- Preheating
-Local Electrical Resistance Heating
-Internal Firing by Gas or Oil
-Furnaces including Electrical, Oil Firing, and Gas Firing
Plant Maintenance & Industrial Services
ANS is a world-class provider of plant maintenance and industrial cleaning services for a variety of industries. Our primary objective is to cost-effectively meet the technical requirements and maintain quality throughout the process. Our plant maintenance services include power, natural gas, refining, pipelines, railroad, chemical processing, ports and harbors.
Apart from providing the right equipment to perform maintenance projects and industrial cleaning of various sizes, we also offer specially trained individuals to accommodate our client's needs by matching the appropriate equipment to get the task completed efficiently and safely. Besides, our technicians are certified and thoroughly trained in all aspects of equipment operation, site-safety, and compliance.
Plant Maintenance Services:
Heat exchanger maintenance, overhauling, re-tubing, bundle pulling
Column revamping, replacement of trays / internals
Pipelines, valves maintenance / modifications
Tank cleaning and maintenance, bottom change out and repairs
Hydraulic torquing / tensioning
Blinding and de-blinding of equipment and systems
Valve replacement
Steel Fabrication & Erection
With a dedicated fabrication area bordering on 800 square meters, ANS's fabrication workshop is one of the major support columns of our operations. The workshop utilizes state of the art equipment to such as 16-ton overhead crane, mobile cranes, and 40 welding machines, operated by specialized welders in all areas of industrial fabrication, and following the strictest quality and safety standards in the field.
The lay-down area of nearly 2,000 square meters is also equipped with the latest in painting and blasting technologies, enabling our team to fabricate such products as 156-inch diameter pipes for a variety of our past and ongoing projects.
Equipment & Man Power Rental
ANS can supply to its valued customers, various equipment and skilled manpower on rental basis – both long term and short term.
Others areas of activity:
1- Refurbishment Works: Heat exchangers, Boilers, Furnaces, Fin Fan Coolers, Pressure Vessels, Furnace & Storage Tanks.
2- New Fabrication Works: Heat Exchangers, Pressure Vessels & Storage Tanks.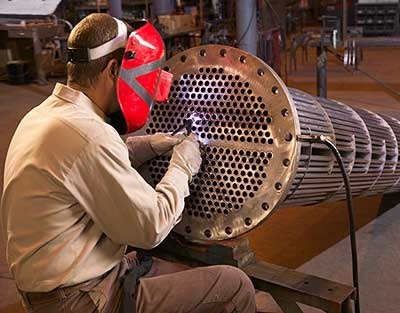 Heat Exchanger Refurbishment
ANS unmatched re tube capabilities. Whether the tube bundle is 12-inches or 120-inches in diameter, we handle jobs quickly.All works related will be executed confirming to TEMA standards Often, ANS receives a bundle for re tubing and can ship the completely retubed bundle back to the customer in quick time.
ANS has complete set of various Hydraulic Continuous tube pulling machine with the capacity from ½" to 3+"tubes with the pulling stroke of 6"
Tube to Tube Sheet Welding
In Welding jobs ANS has special Multi Welders ( GTAW+SMAW) with qualification in all type of major Heat Exchanger , Boilers as well furnace tubes & tube sheet materials with excellent track records.
CHILLER PLANT- CONDENSERS & COOLERS
ANS also extends his support for the HVAC industry for all type of refurbishment works related to Chiller plants.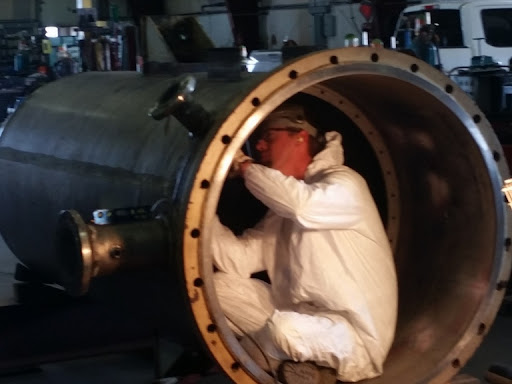 PRESSURE VESSELS REPAIR
- Repair of Pressure vessel / Shell Course Replacement/Patch works/nozzle etc. In situ
- Internal liner replacement / Weld over In situ – Dealing with All Type of Metallurgy like Copper Nickel, Titanium , Haste alloy, duplex, SS & All Type of carbon Steel.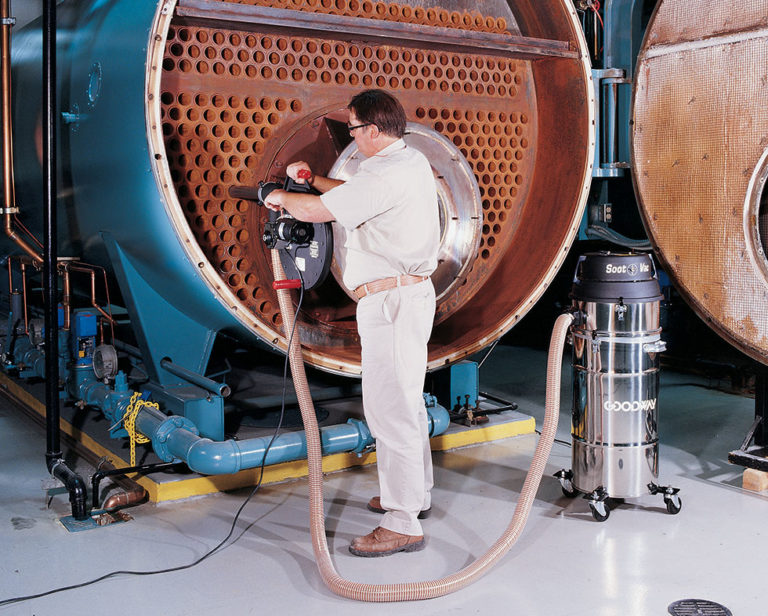 BOILER REFURBISHMENT WORKS
Similar to Heat Exchangers, ANS extends his services for all Type of Boiler tube replacement & Heater repair Works for the petrochemicals & Refineries.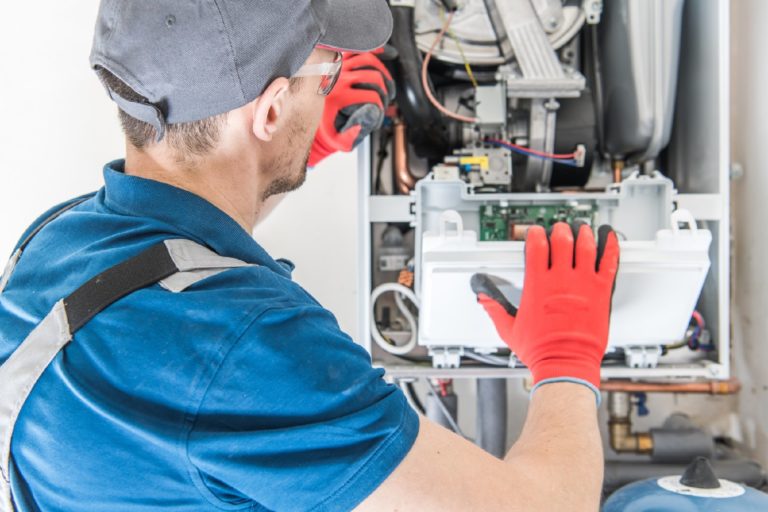 FURNACES REFURBISHMENT WORKS
1- Complete Fabrication Of New Convection box & Replacement
2-  Complete & Partial Replacement of Convection Tubes.
3- Complete Re Tubing of Radiant Tubes.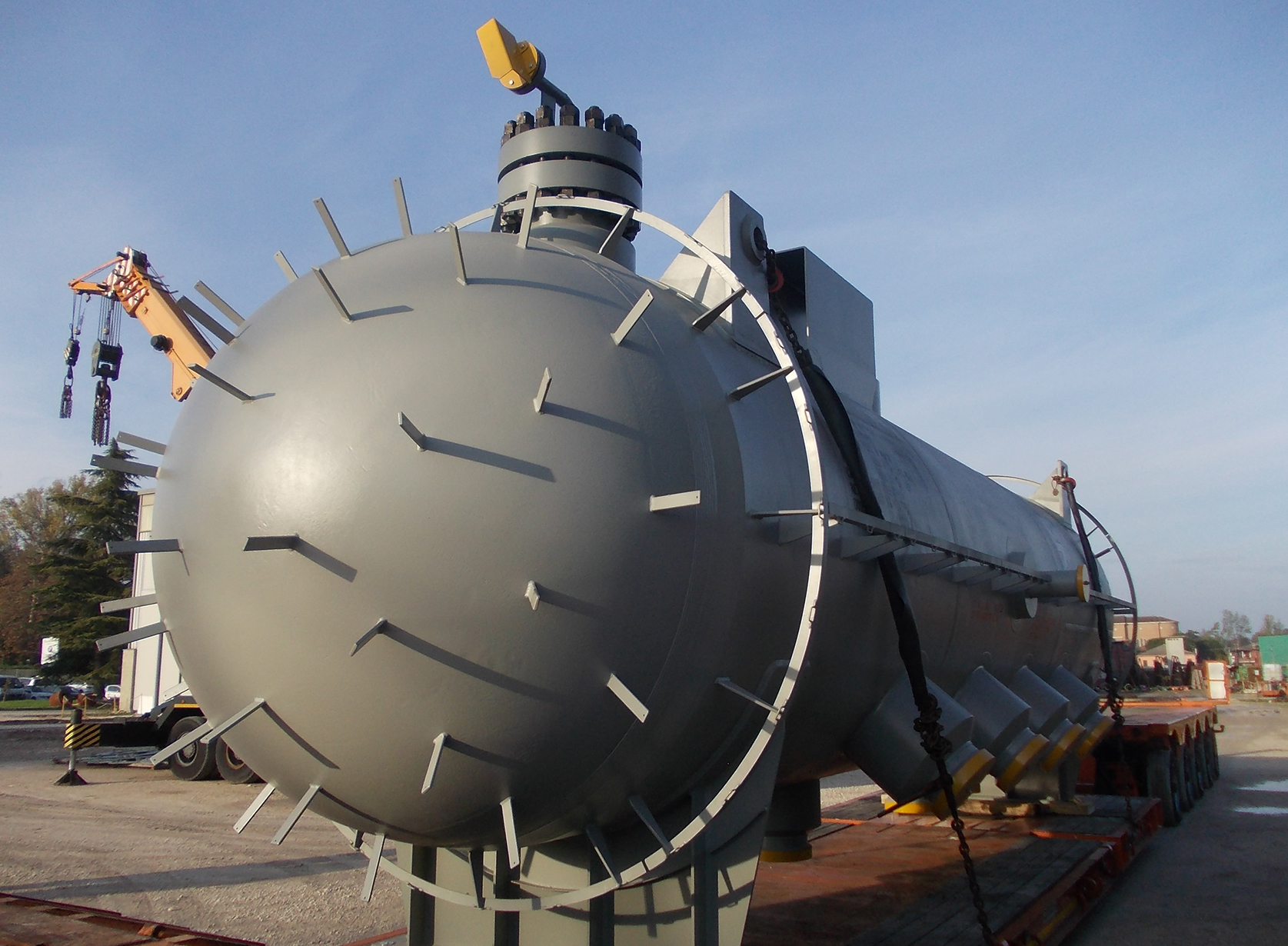 Reactors & Reformers Refurbishment Works
ANS carries out all type of Major refurbishment works for Industrial Reformers including tube replacement as well all type of repair and refurbishment works for industrial Reactors as well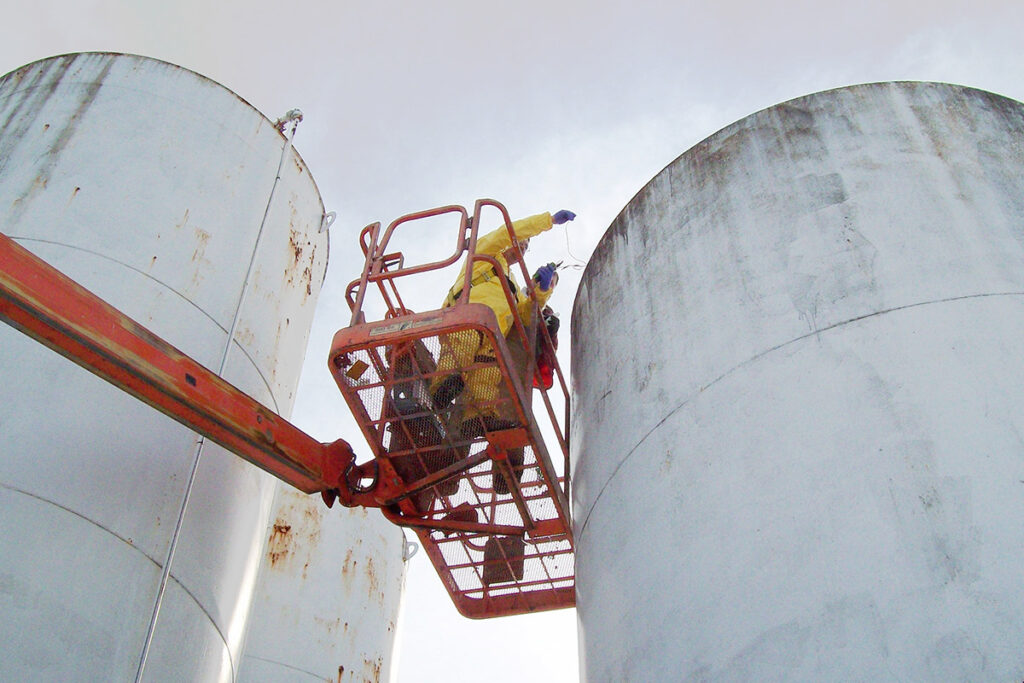 Storage Tanks Repair
-Tank bottom plate replacement along with sweet sand and CP system.
-Floating roof seal replacement ( Primary & Secondary)
-Replacement of tank shell course partially and as well complete replacement of entire shell course
-Complete jacking system up to 400 T. 
- In house availability of cold cutting system as well hydro blasting system for any type of repair job in tanks.
-Blasting & painting of complete internal & external activities.
Let's talk about your next plan
We have a wealth of experience in Project Planning , Design , Execution, operations and maintenance.