Industrial
Innovative technologies, globalization and advanced regulatory policies have resulted in rapid change and transformation for the manufacturing industry. As corporations plan for future growth and adjust operations to comply with environmental standards, ANS serves as a partner to maximize success and minimize risk for our manufacturing clients.
We work with manufacturing clients to help them reach their goals related to minimizing environmental impacts, facilitating successful closures for contaminated sites, and identifying efficient and profitable avenues for the re purpose and reuse of their properties.
Our Focus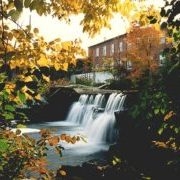 New Facility Engineering and Consulting
ANS understands that manufacturing clients have a host of unique requirements related to the design and construction of a new facility. Surrounding community, environmental impacts and source-to-product accessibility are just some of the challenges that can be priorities when developing a new facility. We work with manufacturing clients from site selection and permitting to construction management and monitoring to ensure a clean, secure site and safe, sustainable working conditions within new structures.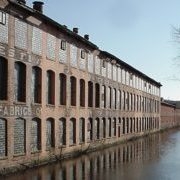 Plant Closure, Decommissioning and Demolition
ANS has extensive experience in the characterization and decontamination of buildings and building materials for manufacturing plants and industrial facilities. We also have the geotechnical and structural engineering capabilities to support demolition associated with building decontamination projects. We are experts in identifying various types of building contaminants and have our own, in-house asbestos services practice group.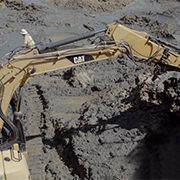 Contaminants Remediation
ANS has evaluated and remediated hundreds of sites throughout the U.S. We effectively deal with technical and regulatory issues at all types of sites, from simple to complex. We deliver many projects at sites with long histories of varied use, resulting in multiple sources and types of contamination to be investigated and remediated. Contaminants of concern (COCs) include fuel and other oils; polychlorinated biphenyls (PCBs); polynuclear aromatic hydrocarbons (PAHs); volatile organic compounds (VOCs); heavy metals; asbestos; and phthalates in soil, groundwater, surface water and sediment.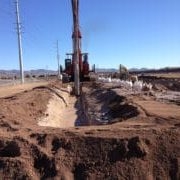 Industrial and Hazardous Waste Management
Large-scale field and remedial investigations in accordance with state and EPA guidance procedures involve comprehensive geophysical assessment; soil gas studies; subsurface investigations; soil, air, surface water and groundwater sampling; radiation surveys; and risk assessments. Our staff provides industrial hygiene and safety training for clients, allowing for a secure environment even after construction and remediation projects are complete.