Flood Protection
Flood management planning and design of flood control facilities covers a wide variety of services and projects. Examples include dams and detention facilities , coordinated management of reservoirs with flood control reservations, improvement of flood channels and levees, watershed management and proper land use planning.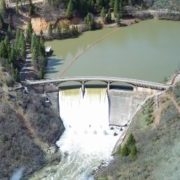 Dams
GEI offers almost unparalleled experience and expertise in dam engineering and dam safety. We have completed thousands of successful projects over the past decades. Dam engineering remains one of ANS's most prominent business practices nationwide. Having successfully worked on dams in nearly all 50 states, ANS is fully knowledgeable of dam safety regulations, codes, policies and guidelines published and administered by the federal and state governments.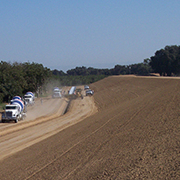 Levees
ANS has investigated, designed and rehabilitated some of the most critical levee infrastructure from the Eastern Seaboard to New Orleans to California. ANS has strong in-house experience and knowledge of USACE and FEMA guidelines. Our flood control experts are well versed in Title 44 of the Code of Federal Regulations (CFR), Section 65.10, and have been instrumental in several USACE and FEMA accreditation and certification efforts.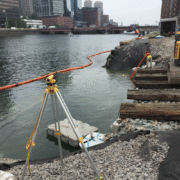 Seawalls, Dikes & Other Structures
ANS has extensive experience in the analysis and design of waterfront structures, including bulkheads, seawalls, piles and other heavy structures. ANS has carried out geotechnical design studies, environmental investigations and construction monitoring on waterfront structures for A/E firms, contractors, government agencies and industrial clients.